MAGNETIC SHUTTER SYSTEM FOR PRODUCTION OF PRECAST CONCRETE
Product Detail
Product Tags
Product Description
SX-1801 is a shuttering system for systematic production of cladding, sandwich walls, solid walls and slabs. The SXB-1801 is available in length up to 3980 mm and heights from 60 mm up to 400 mm.
The system can be used for manual and robot handling.
Economical aspect is: to use less plywood, to reduce moulding and demoulding time, easy cleaning and a higher quality of the final product.
Magnetic components with an adhesive force from 450 kg up to 2100 kg are used according to the requirements.
MAGNETIC SHUTTERING SERIES
SAIXIN shuttering systems have good outstanding qualities under tough practical testing. Our magnetic shuttering systems can be used flexibly, rapidly, safely and efficiently in every field.
KEY FEATURES:
1. high-performance magnets, strong force secure the shuttering against sliding.
2. easy positioning, fixing and removal of the shuttering, either in manual, crane or robotic handling.
3. provide a cost effective, efficient solutions for the production of high quality precast concrete elements.
4. special tailor-made shape, height & length, on the basis of your individual requirements.
We also can produce shuttering as per your design.
We provide customized services, special tailor-made shape, height & length are on the basis of your individual requirements.
Please do not hesitate to contact with us.
APPLICATION: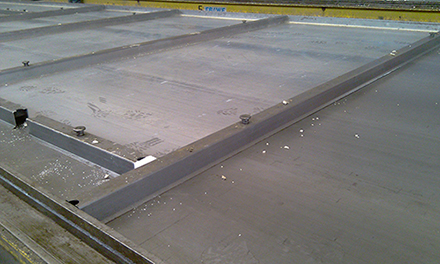 Instruction
There is an ON/OFF button on the top of the magnetic shuttering. At work state, press the button, the shuttering fix on the platform firmly, Pull up the button with lever, shuttering is at closed state and can be moved.
The suction force is based on the height and length of the shuttering. SAIXIN® magnetic shuttering is composed of permanent neodymium magnets and high-strength steel. In theory, if the MAX working temperature is below 80℃ and the magnet is not damaged or corroded, the suction will be lasted forever.
Maintenance And Safety Guidelines
(1) In order to avoid the magnetic shuttering damaging, do not crash and use hard tools to knock it.
(2) Magnet system of the shuttering touching surface should be kept clean and smooth, avoid the scrap iron or concrete grout going inside it, otherwise the button flexible degree will be affected and the magnet system will be slanted, caused the shuttering can not be fixed on the platform closely and the suction weakened.
(3) Shuttering touching surface should be kept clean and smooth always. After using, clean the shuttering. And it should be oiled when storage. Max working and storage temperature should be below 80℃,and no corrosive medium around. Always check if the working surface fix the platform closely and the button flexible degree to ensure the normal use.
---
Next:
Shuttering Magnet, 900 KG Precast Concrete Magnets for Sandwich Panel Wall Panel Formwork System
---
Write your message here and send it to us